Hi, I'm Wes Ferguson, a writer and journalist from the Piney Woods of Northeast Texas. My first book is coming soon. It's a nonfiction account of my travels on the Sabine River and the adventures I had with the crazy and wonderful rednecks who live along its banks.
I divide my time between Austin and Kilgore, Texas. If you want to throw some work my way, please check out my resume and shoot me an email.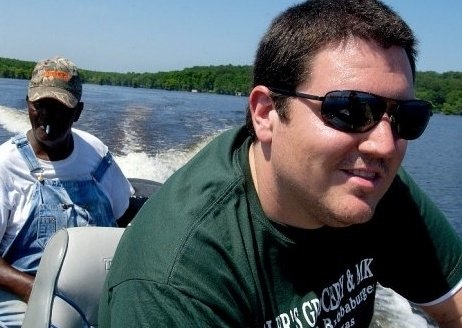 Here's me with Mr. Henry. We were fishing for crappie on Caddo Lake. I'm the one on the right, in the Fugler's T-shirt.
Wes Ferguson
wesferguson@gmail.com
512-787-5213